Jamie's News
09/30/2016: Make your glass jars and vases fun again with these ideas!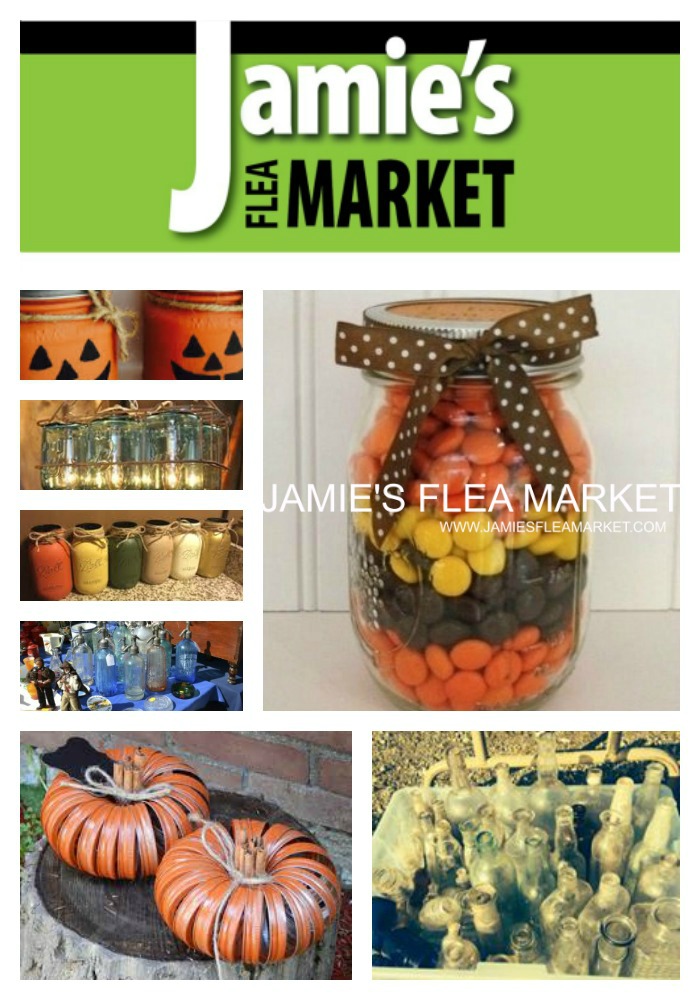 Walking through our buildings sparkle is sure to catch your eye! Some of our vendors have very impressive collections of glassware! Nowadays glasses, mason jars & even the lids have multiple uses, they're just not for drinking or flowers anymore! Pick up some white, yellow & orange spray paint and make some candy corn inspired mason jar flower vases. Are you a chalk paint lover? Chalk Paint the outside of jars & vases to get the prefect fall look your mantle or dining room table! Need a idea for all the lids you get with those mason jars? With a little paint you can turn those into pumpkins, add cinnamon sticks to complete the look. Cute pumpkins that will help keep the smell of fall in the air around your house. You never know what a vendor will bring in next!
New things come in weekly! See you soon.
09/13/2016: Decorate for fall and Halloween!
Jamie's is fall ready! Our vendors have been busy adding their fall décor to their displays. You can find fall wreaths, flowers & Halloween décor in many booths throughout both buildings at Jamie's. Check out booths 5/6 & 29 in the center building and booths 37/38 in the East building that specialize in wreaths, yard décor & signs. Visit booth 91 in the East building for a large selection of hand painted signs & Halloween décor! Check out our online vendor directory here:
http://www.jamiesfleamarket.com/shop/vendors

#shoplocal #shopjamiesfleamaret #weloveourvendors