Over 40 years of great finds and family fun
Two buildings with over 200 vendors
Hundreds of outdoor vendors
Numerous food concessions
Jamie's is a
unique shopping experience
, unlike the local malls where everything is the same. It's like going on a
treasure hunt
every time! You never know what you're going to find – and that's what makes Jamie's so much fun.
Some people come early to
scout out the new merchandise
and hunt for deals. Some people prefer to arrive later for end-of-the-day bargaining. Whatever the strategy, few people leave this historic flea market without something to call their own.
Since Jamie's is
open year round
, there are over
250,000 shoppers every year
at Jamie's. Lots of shoppers mean
lots of choice!
Reminder: Jamie's does not allow the sale of animals and has a no pet policy. This also includes no animals for entertainment purposes such as rides, pictures, exhibit etc... THE ONLY ANIMALS ALLOWED AT Jamie's are: Service animals are permitted. Outside vendors who travel are welcome to bring their pets, but they must stay in your booth at all times, be on a leash and cleaned up after.
Free Admission. Free Parking.
We hope to see you at Jamie's today!
Find It At Jamie's
Start your search for items here
Jamie's News
11/30/2016: Jamie's is your one-stop shop for your shipping needs!
With the Christmas season well under way, don't be left out in the cold and forget about your wrapping needs & boxes for shipping! Jamie's is your one-stop shop for all your wrapping and shipping needs. Our vendors work hard to add new things every week. Booths 68-71 in our center building have all your boxes & shipping supplies. Great deals with prices ranging from $.50 to $3.00. You can also find decorative boxes and wrapping in our East building, booths 102, 106 & 14. Join us today until 4 pm and Saturday from 8 am-4 pm! Still searching for the prefect gift? Check out our vendor directory here: http://www.jamiesfleamarket.com/shop/vendors. We'll see you soon! #shopjamiesfleamarket #shoplocal #supportlocal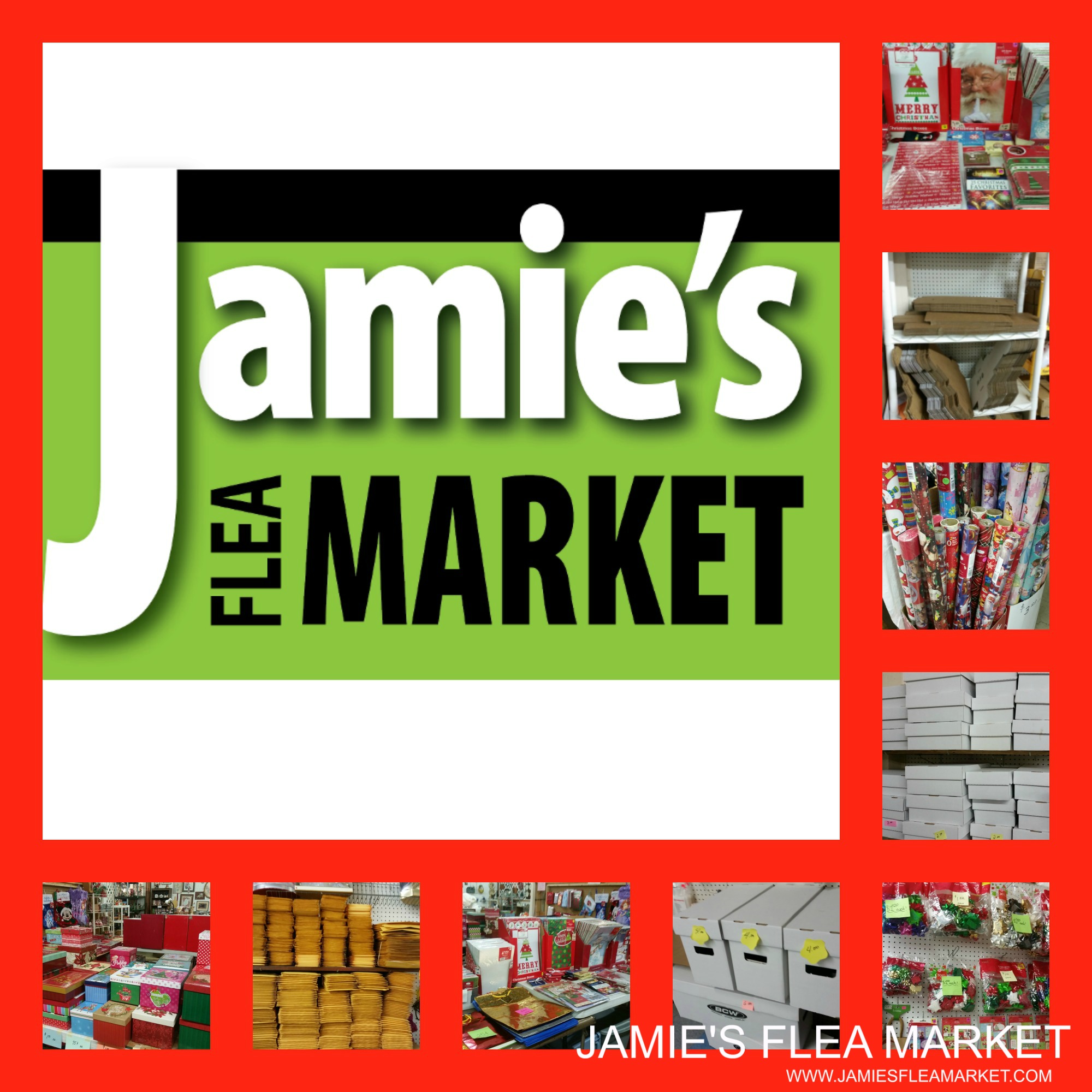 11/16/2016: Check out the Jefferson Board!
You never know what you'll find out here at Jamie's! Check out the Jefferson Board also named the Bachelor Board! It's a step stool, ironing board and chair all in one! Conceived in the 18th century, the wooden all purpose piece of furniture was designed to help the single men who couldn't land a wife to maintain their home. It because popular again round the 1970's & booth 79 in the East building has one available right now! #weloveourvendors #shopjamiesfleamarket #shoploal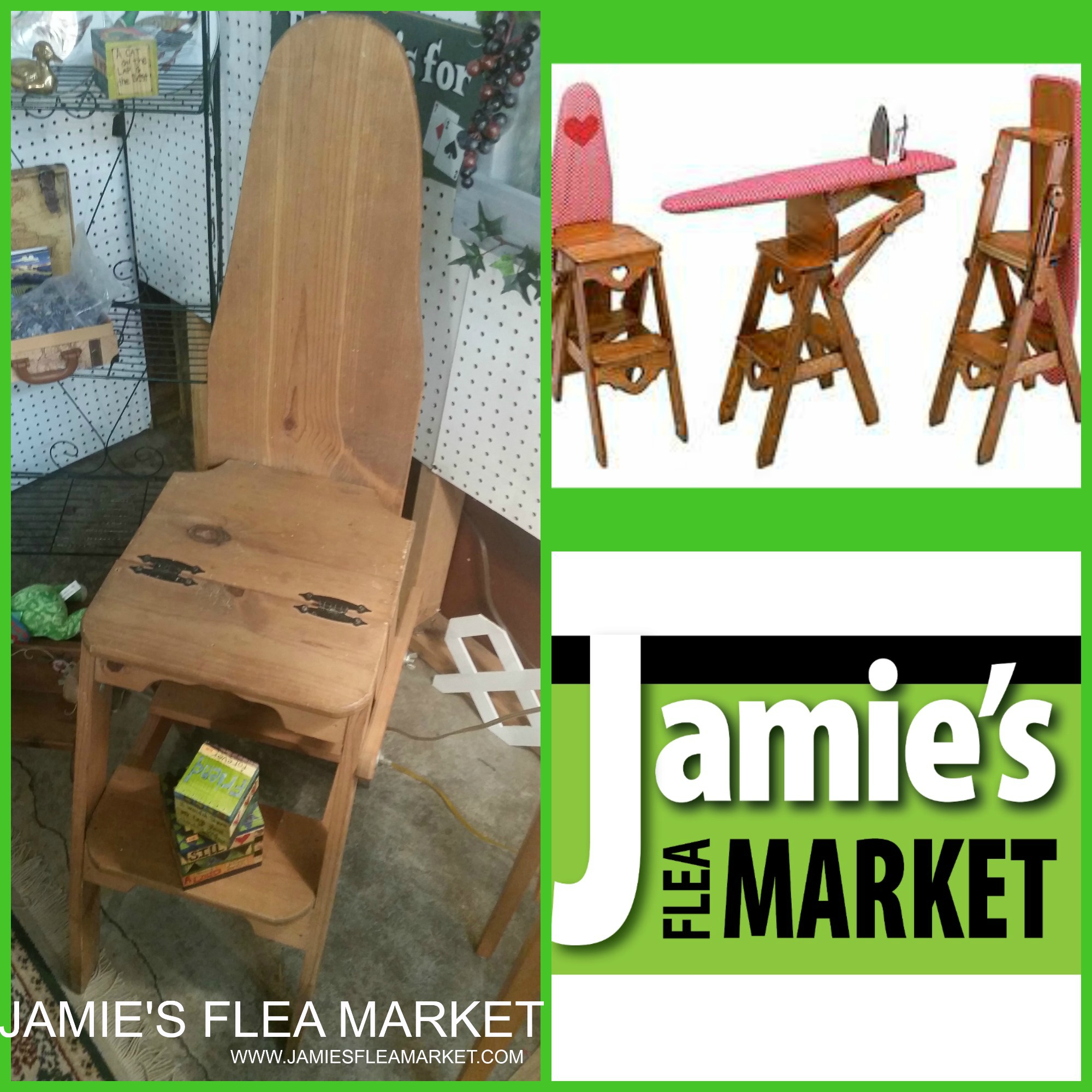 Click on the thumbnails above to view larger images for each photo
I ♥ Jamie's! - Allie S.M.